The Jimi Hendrix Case, STRAWBERRY CUBES, Mind-Mecca, Fragments of Him, TIMEframe, LAST LIFE, Jam it, Age Merciless Village Simulator, beglitched, Ink, Niko, Perception, Hot Date, CONVOY

X Dinge die man im Monat X neben Bla auch spielen kann ist eine ungefilterte Liste meines Pocketaccounts (getpocket.com) mit Links zu Spielewebsites, Kickstarter Projekten oder anderen Gaming Fundstücken, die man sich im August mal ansehen könnte. Oder auch nicht*…
The Jimi Hendrix Case
by Gurok | Tags: Adventure, Investigative
STRAWBERRY CUBES
Download | Website | Twitter |
by Loren Schmidt | Tags: win
Mind-Mecca
by Synthetic Memories | Tags: Point & Click, Puzzle
Fragments of Him
by SassyBot Studio | Tags: Emotion, Tears, Interactive, Narrative
TIMEframe
Steam | Soundtrack |
by Random Seed Games | Tags: Slomo
LAST LIFE
LAST LIFE (prototype) – Vapor Lounge Playthrough from LAST LIFE on Vimeo.
by Sam Farmer | Tags: Scifi, adventure, Pc, Mac Linux
Jam it
.Age Merciless Village Simulator
Play Online | Download (Mac,Pc,Linux)
by Michele Pirovano | Tags: Rogue, Sim
beglitched
Twitter | Twitter | Facebook | IndieDB |
by Cutedork & Alec Thomson | Tags: PC, Mac, Linux, Security, Data, Strategy, RPG, Puzzle
Ink
by zackbellgames | Tags: Win, Platformer, Discover, LD32
Niko
by Studio Paint | Tags: First Person, Puzzle
Perception
Kickstarter | Facebook | Twitter |
"From developers of BioShock and Dead Space."
by The Deep End Games | Tags: Kickstarter, Horror Adventure
Hot Date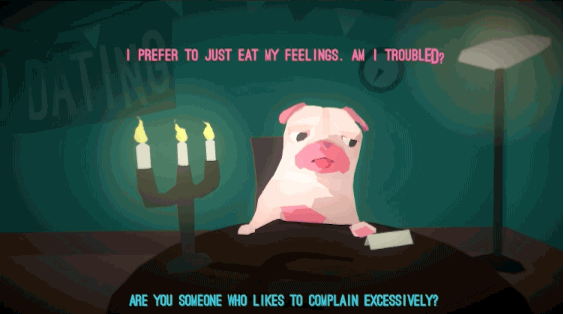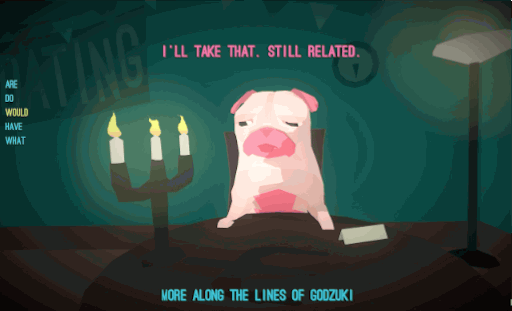 Download (Win, Mac, Linux) |
by George Batch | Tags: Dog Romance Dating Simulator
CONVOY
Soundtrack | Gog.com | Steam | Facebook |
Convoy Games | Tags: Role-playing, Real-time, Roguelike, Win, Mac, Linux
*Die Tatsache das sie in dieser Linkliste stehen ist kein Zeichen von Qualität**, Nähe zum Hersteller oder eine Aussage meinerseits.
**Gelogen ich nehm hier nicht alles rein.
Tags | Adventure, Call of Duty Black Ops 3, Data, Discover, Dog Romance Dating Simulator, Emotion, first-person, Horror Adventure, Interactive, Investigative, kickstarter, LD32, Linux, Mac, Mac Linux, Narrative, PC, platformer, Point & Click, Puzzle, Real-time, Rogue, roguelike, Role-playing, RPG, Scifi, Security, Sim, Slomo, strategy, Tears, Win

Zum Ändern Ihrer Datenschutzeinstellung, z.B. Erteilung oder Widerruf von Einwilligungen, klicken Sie hier:
Einstellungen